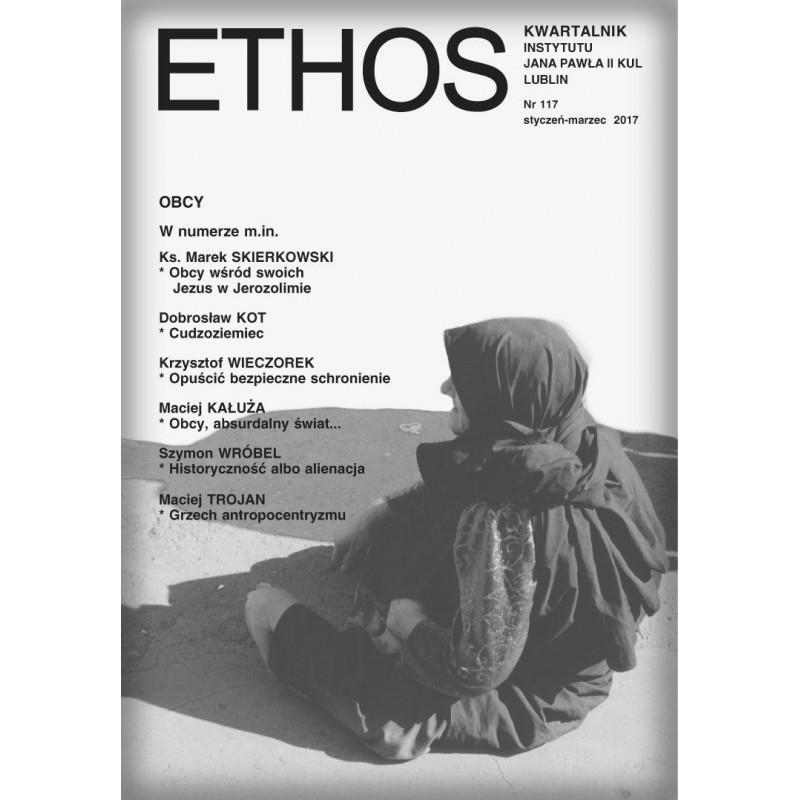  
STRANGERS 2017 No. 1(117)
Tax included
Dostawa: 1 do 3 tygodni
100% cotton double printed dress. Black and white striped top and orange high waisted skater skirt bottom.
STRANGERS
John Paul II – Concern for Refugees (Message for Lent 1990)
THE BIBLE SPEAKS OF STRANGERS
OTHERNESS
A CHALLENGE FOR PHILOSOPHERS
ESTRANGEMENT—OTHERNESS—ALIENATION
STRANGERS TO THE HUMAN WORLD?
TOWARDS OVERCOMING OTHERNESS
KAROL WOJTYŁA – JOHN PAUL II
INSPIRATIONS
POLEMICS
THINKING ABOUT THE FATHERLAND...
NOTES AND REVIEWS
Patrycja  M i k u l s k a – Friendship: The Root of Transformation (review of M. Herer's Pochwała przyjaźni, Warszawa: Wydawnictwo Naukowe PWN, 2017)
Jakub  M a l i k – Cutting the Sycomore Fruits (review of W. Kaczmarek, Przeniknąć człowieka. Chrześcijański horyzont dramatu i teatru XX wieku, Lublin: Wydawnictwo KUL, 2016)
Books recommended by Ethos (A. Scola, Postcristianesimo? Il malessere e le speranze dell'Occidente, Venezia: Marsilio Editori, 2017; M. Wałejko, Osobno i razem. Personalistyczne wychowanie do samotności i wspólnoty, Szczecin: Wydawnictwo Naukowe Uniwersytetu Szczecińskiego, 2016)
REPORTS
Małgorzata G r z y w a c z – Seeking the Face of Modern Christianity: Remarks on the Papers Delivered at the International Scholarly Conference "The Phenomenon of Christianity in the 21st Century" (UAM, Poznań, 1-2 Dec. 2016)
Łukasz  S a r o w s k i – Entrepreneurship Facing Values (International Conference "Christianity and Economy," KUL, Lublin, 25 Nov. 2016)
THROUGH THE PRISM OF THE ETHOS
Patrycja M i k u l s k a – Everyday Life
BIBLIOGRAPHY